2011 is upon the IASAS schools and this year marks a special landmark for our organization.  This year is the 30th year of IASAS!
Over the years there have been thousands of athletes and artists, delegates and performers participate in IASAS events.  In many cases competition has highlighted the events themselves, but camaraderie and bonding have stood the test of time.  This site and our Facebook fan page have proven that the IASAS family has remained strong for the first 30 years and continues to grow stronger into our future.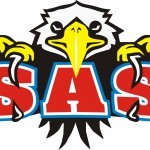 To commemorate the special anniversary, Singapore American School will be hosting the first season sports of Cross Country, Soccer, and Volleyball all together – just like in the old days!  From October 20th to 22nd, it will be a celebration of IASAS togetherness in the true spirit of competition and sportsmanship.
Follow all the results and action at the main page: http://iasas.sasclubs.com
Or at the individual sports pages:
Of course, you can also come back to IASAS.asia to connect to all that's happening!
Happy 3oth, IASAS.  Looking as great as ever!