The IASAS.asia site has been a success thanks to all of you coming back to check us out. Each season, as IASAS Championships take place we have huge access to this site.
It just goes to show how special IASAS is and how connected we feel to it around the world.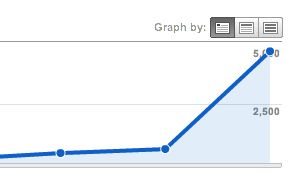 On Thursday, Day 1 of IASAS, alone, we had 4,775 visits to this site!  Awesome.  I have a feeling it'll be even more on Friday.
Keep coming back and your IASAS schools will continue to provide you with the best information and access to the action that they can.  All these schools do this with the efforts of students, tech teams, support staff, teachers, and a supportive administration.  They do it for the same reasons you keep coming to this site.  Because we love IASAS and want to share it.